Suite Room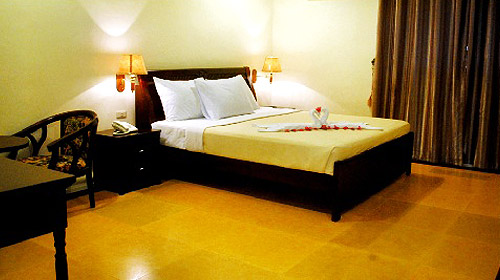 Relax and let the soothing jets take away all your strees. This spacious Suites Rooms featured Flat Sreen T.V, Mini bar and a Hair Dryer for your used during your stay.Accessible Internet Access is also available each suites rooms.And your first morning cup of coffee is only steps away as each room is equipped with a coffee maker.Easily connected to any department for room service with IDD Telephone.Hot and Cold Shower.
How to Get There
The fastest way to Boracay is to fly to Caticlan where motorized outrigger boats ferry tourists to the island.
The other air route is Kalibo about 65 kilometers southeast of Caticlan. From Manila, both routes take about 45 minutes.
There are also flights to Caticlan from Cebu City in central Philippines. Flight takes 30 minutes.
About Boracay
Boracay Island is about 300kms. south of Manila. It is located off the northwest corner of Aklan Province in Panay. Approximately seven kilometers long and one kilometer wide in its narrowest part, Boracay contains one thousand eighty three (1,083) hectares.
Its powdery white sand beach and pristine turquoise waters have earned it a place among the world's best tropical beaches (BMW Tropical Beach handbook).